More Satisfied Customers
Photo Gallery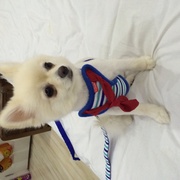 Sue from Missouri bought Summer Sky; "My whole family loves Summer so much. I took her to China this summer. She had a good time I think. Haha
Shimmer celebrated his first birthday with doggie ice cream & new doggie toys!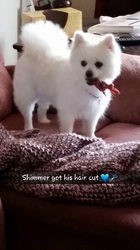 Koby (GreenAcre's Timber) 2013 adopted by Vicki "He is great, he really is the best dog I've ever encountered. He's trained very easily, is so smart, and brings us lots of smiles and laughter. He is 8 lbs now, which the vet told me he is a little overweight. He's spoiled with treats, so I'm trying to keep an eye on that and do better.
Sanannah, Greenacre's Hosta lives on the sunny California beaches! "We thank you for such a wonderful puppy! We love her so much💕 she learned how to sit LOL!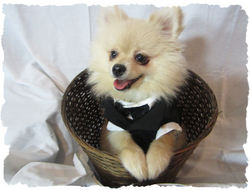 Polar Ice is living here in Ohio making Melissa happy!